Maison Berger
---
---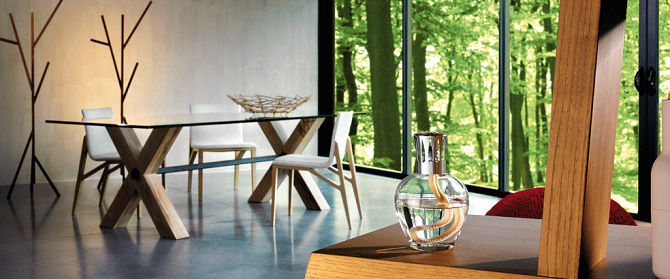 As beautiful as it is useful for exhaling a cleaner and more fragrant air, the Maison Berger is available in an incredible variety of styles, designs and materials in order to meet every individual's desires. The collection today is made up of around a hundred wonderful lamps.
The brand works on a daily basis with many designers from different backgrounds so as to always be renewing its collection. In this way, some 15 new models are created every year, each one requiring 18 months of work.
On the fringes on its Trendies collection, Lampe Berger proposes also a collection of original models edited in limited quantities.
Exceptional from creation right through to production, the Special Edition lamps are signed by some great names in contemporary design. The most authentic and most noble materials contribute to remarkable technical performances.